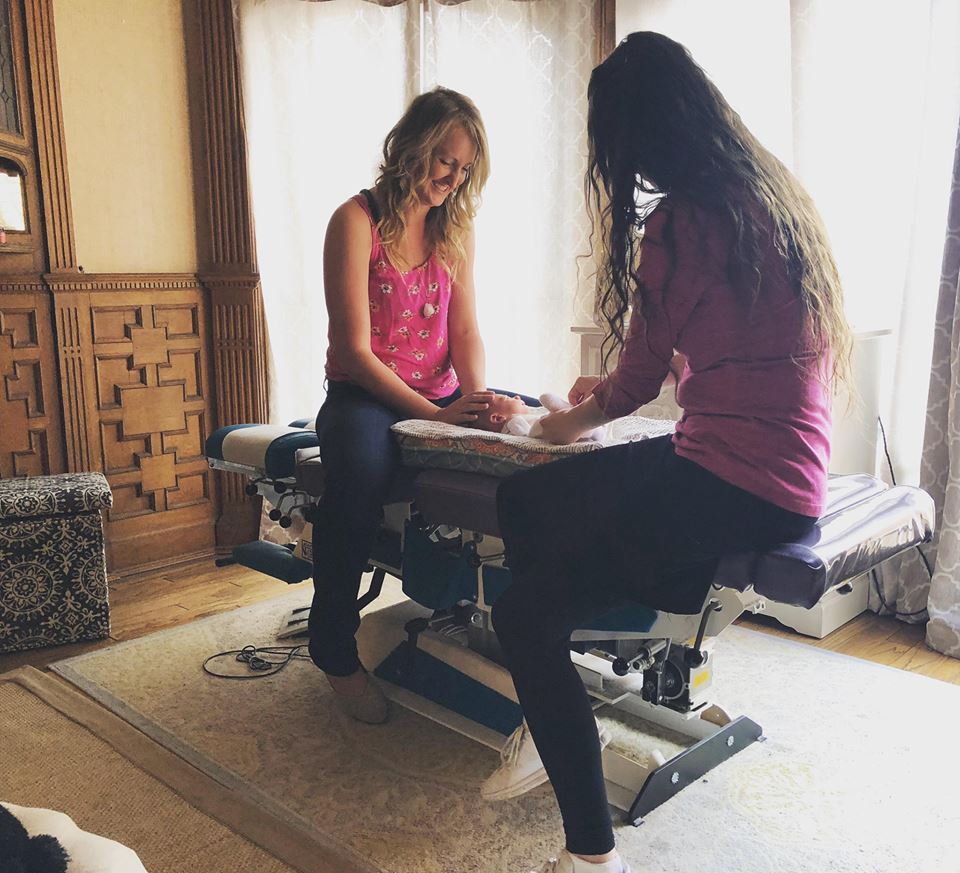 Dr. Courtney Gowin is a West Texas native with a California soul.  She discovered the healing power of chiropractic through a college basketball injury that ended up being the biggest blessing and paved the way for her to go to chiropractic school after finishing her studies at Abilene Christian University.  During her time at Parker University, Dr. Gowin fell in love with not only the body's capacity to heal naturally, but also to birth naturally.  She and her husband have welcomed two sweet girls, Amelia Rose and Capri Nicole, into this world naturally at home.
After two years in practice Dr. Gowin saw the void in the birth community of actual community, and through a lot of prayer and hard work created the NEST.  Being able to practice alongside a midwife, doulas, two massage therapists, and many other birth workers, Dr. Gowin has been able to support and empower hundreds of women during their birth experience and beyond.  Dr. Gowin also just recently opened up Free to Be's second location in Waxahachie, Texas inside a Birth Center.
Supporting and ecouraging women throughout their pregnancies and beyond is one of Dr. Gowin's greatest passions.   Her goal is to empower and support women through the amazing journey of motherhood and beyond.
Skill Highlights:
Named Young Chiropractor of the year by Parker University in 2014

Founder of the NEST

Active member of the ICPA (International Chiropractic Pediatric Association)

Member of the Dallas Birth Network

Webster Technique Certified

Dallas Child Magazine Mom Approved Healthcare Provider

Board of Directors secretary for Parker University

Board member of UT-Southwestern's Perinatal Depression Study

Adjunct professor at Parker University

Avid public speaker
The Gowin Family recently bought a farmhouse and Courtney loves to share how they're beginning to live off the land and truly free-range parenting on her social media account.